Family Resources celebrated its 50th year in business in 2020, but we did not expect it to look like this. The Coronavirus pandemic created challenges for everyone across the country, and our organization was no exception. However, despite the social distancing, lockdowns, and viral concerns, our exceptional staff and tireless volunteers still managed to do some amazing work this year. There were some bright spots in 2020, and we will continue to hang onto them to keep up hope for the future. 
Looking back on 2020, here are a few of our key highlights to reflect on as this year comes to a close. And remember: we are stronger together.
We Were Visited By Noah Ehlert
On February 1, 2020, Noah Ehlert started a 2,500-mile journey from San Diego to St. Petersburg, stopping at youth shelters along the way and meeting with residents to share his story. When Ehlert was only 11, he found himself in one of our shelters, unable to return home because of a turbulent relationship with his mother. He has since built himself up and become a successful photographer with a passion for biking and a loving wife and kids. His drive to give back inspired him to launch his Discover Your Path Tour, which was to conclude at Family Resources on March 26, 2020.
While Ehlert achieved his goal and reached Family Resources, helping with fundraising for youth shelters and raising awareness of their cause along the way, we weren't able to give him the reception we had hoped for. The pandemic reached Pinellas County before he did and most places were closed or locked-down. As I explained in our 2020 Annual Report:
"Instead of riding into a crowd of cheering supporters and his loving family, he was met in the parking lot by a few masked staff and given elbow bumps instead of hugs. The moment as intended was lost, but the inspiration, the gift, will never be forgotten." 
We are still immensely grateful for Ehlert's efforts and are deeply moved by his story. We know that he was able to connect with several youth shelters across the country and make an impact in the lives of hundreds of kids and teens.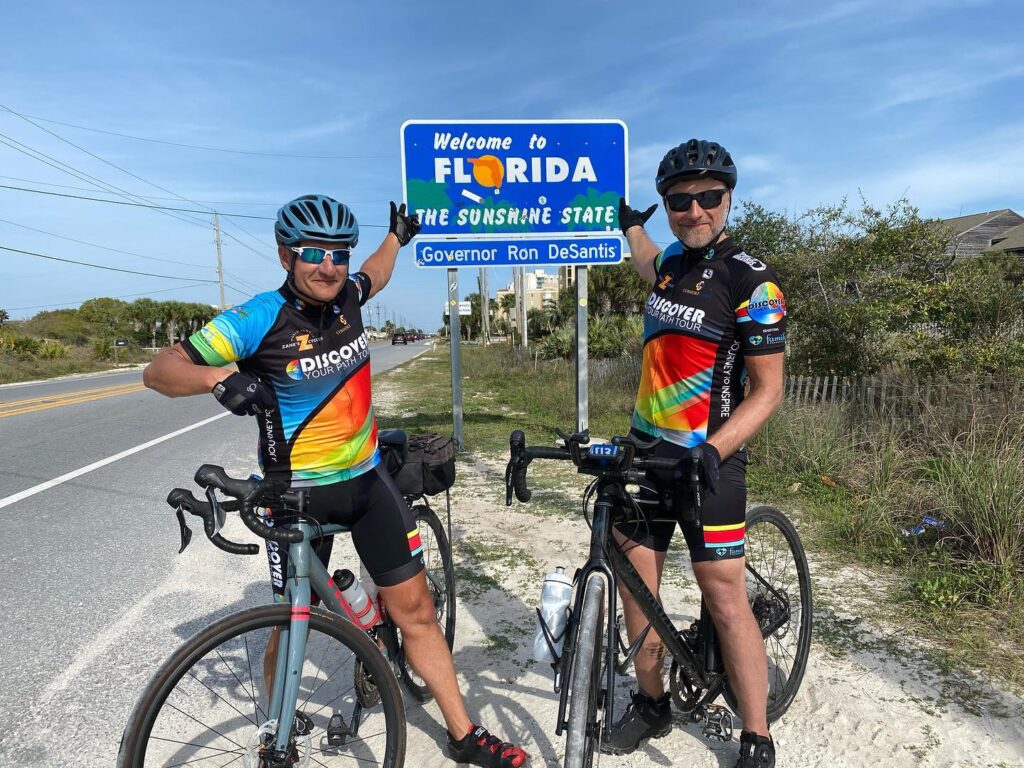 We Stayed Open
This Spring, the world stopped moving. Andrea Bocelli performed to an empty square at Milan's Duomo Cathedral and residents of New York City shared photos of an abandoned Times Square. In the state of Florida, like the rest of the country, schools, churches, and businesses all closed their doors and modified how they operated. 
We fought to acquire PPE (personal protective equipment) for our staff members and took steps to increase sanitation and social distancing in our shelters. Those employees who could work from home did. 
Every year, we commit to the youth in our region that we will be there for them when they need us most. Getting through the start of the Coronavirus pandemic wasn't easy, but we stayed open and supported the most vulnerable kids in our area.
We Welcomed 532 Youth to Our Shelters
Our SafePlace2B shelters continue to welcome kids and teens across Clearwater, St. Petersburg, and Bradenton. We do what we can to give local youth a place to sleep, healthy meals, and a support system of caring adults. This year, we supported more than 500 local youth that needed our help during a period of crisis in their lives. 
The staff and volunteers at these shelters went above and beyond in 2020. Our residents visited the Clearwater Marine Aquarium to learn about marine life and learned new life skills through our community supporters. 
At the start of the pandemic, even as the shelves were clear of toilet paper and hand sanitizer, our staff members got to work. We knew the school closures, high unemployment rates, and extra time spent at home would create unsafe environments for some kids and teens. We anticipated that there would be a rise in runaways because of the COVID-19 pandemic and prepared our shelters to welcome the kids that needed us.
In the midst of the pandemic, we even opened our Safe Connections Resource Center, which will serve the unique needs of homeless youth ages 16-24. It provides hygiene items, bus passes, computer access, laundry facilities, and connections to other community resources.    
We wish nothing but safety and happy homes for the youth of Pinellas and Manatee Counties but will continue to fight to provide resources for those who need them.
We Were Supported by Community Partners
Despite the pandemic creating challenges for individuals and businesses across the Bay Area, we still found that people were eager to work with us and commit to our mission of providing resources for homeless youth. 
As part of our Street Outreach Program, 128 homeless youth received hygiene items, food, clothing, and a connection to caring adults within the community. Our outreach team works to guide homeless youth to alternative options off the streets. 
We also formed a partnership with Boards for Bros, which donated refurbished skateboards to our Safe Connections Resource Center. The boards can be used for transportation but also allow residents to celebrate creative expression and get some exercise.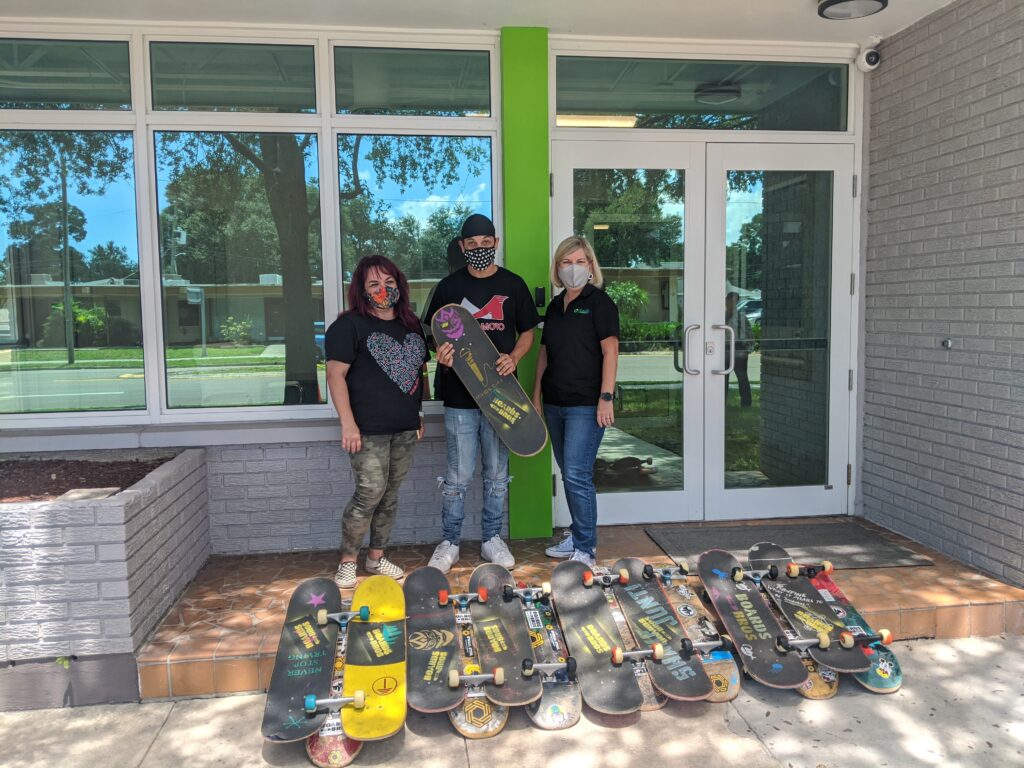 We Provided Counseling and Educational Tools to Local Families
At Family Resources, we strive to help any child, teen, or family within the community that needs our help. We provide counseling to local families, classes for teens who are still learning about themselves (and just starting to learn about romantic relationships), and meals for kids who otherwise wouldn't have access to them. We strive to build up local families, and our volunteers impressed me this year with their commitment to working through the pandemic. 
A few key highlights of the year include:
We take care to give each child or family the attention they need when they enter our programs, from teens who want to learn more about setting boundaries in relationships to young kids who need a healthy meal. 
Look Back on 2020 and Looking Ahead to 2021
2020 might not have turned out the way we wanted it to – we envisioned more hugs, more in-person celebrations, and more opportunities to connect – but our Family Resources family made the most of a difficult situation. I was constantly amazed at how willing our team members were to give more of themselves and come up with quick solutions to keep everyone safe. We may be ending the year feeling a bit more tired than when we started, but I know that we are more resilient and better prepared to face challenges in the future. 
Family Resources will make it through the Coronavirus pandemic and will continue to fight for the youth and families that need our help in 2021 and beyond.