Love Notes Workshops
 Click here to register and find a seminar near you.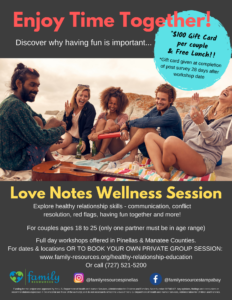 Love Notes Workshops are for couples or individuals 18-25 years of age. The workshops bring young adults together for a fun, one day experience to learn the building blocks of a healthy relationship through engaging, interactive lessons written with their interests in mind.
Couples and individuals who complete the workshop will receive a free $50 gift card and we provide lunch.
We offer these courses in both Bradenton and Pinellas Park and our certified instructors teach the course throughout the year.
If you are interested in attending one of these workshops, or work in the community and want us to bring one of these workshops to your school or organization, contact us at (727) 521-5200 for Pinellas Residents or (941) 741-3575 for Manatee Residents. We can conduct these workshops throughout Pinellas and Manatee Counties.
Learn How to Build Healthy Relationships
Family Resources offers a variety of Community Education programs to empower families and young adults by teaching them healthy relationship skills with practical strategies for motivating change.
Our classes are free of charge and our facilitators will travel to schools and community groups to lead each lesson.
Learn More About Our Healthy Relationship Courses
The Healthy Relationship program is offered to teens and adults ages 15 to 25 in Pinellas and Manatee counties. Our certified facilitators use an evidence-based curriculum, engaging activities and open discussion to give young people the knowledge and skills to develop healthy, successful relationships in all areas of their life.
We offer three curriculum options from The Dibble Institute:
Relationship Smarts Plus

Love Notes

Money Habituates
Keep reading for additional details about our workshops to see if we offer anything your family or your organization could benefit from.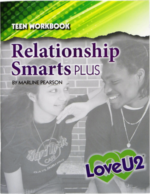 Relationship Smarts is designed for teens ages 15-18. Through twelve interactive lessons, teens will learn about setting realistic relationship expectations, communicating feelings and boundaries, improving self-esteem, making healthy and responsible decisions, and communicating effectively.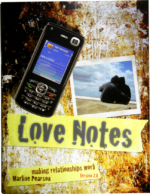 Love Notes is designed for individuals ages 16-25. Through the thirteen lesson series participants will gain a better understanding of themselves and how that affects their relationships. They will also learn skills for effective communication and conflict management, as well as the importance of setting priorities.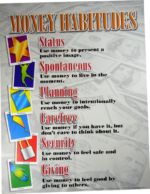 Money Habitudes is a three-lesson series designed for individuals and couples ages 15-25. Participants will explore assumptions and expectations about money and learn how their relationship with money affects their ability to reach the goals they have set for lifestyle, education, career and family.
23,997 youth and 12,403 adults learned about Safe Place services last year. Your donations keep our important educational programs in the community. Thank you for your help.