Are you looking for

volunteer opportunities

that help local families? Look no further than

Family Resources!
The best donations aren't always in the form of a check. We are extremely grateful to the individuals who teach classes at our shelters, the organizations that collect supplies for our youth centers, and the volunteers who give their time and energy to help us grow.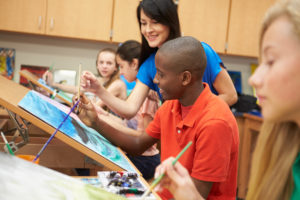 Volunteer Opportunities

 to Help Your Community Through Family Resources
We are always looking for helping hands who want to support Family Resources. Check out a few ways to get involved below to donate your time, money, or resources to help local community members.
• Donate items to our shelters and community centers.
• Organize drives for supplies and gifts for the kids.
• Host fundraising events in your community.
• Fix up our service locations in "Drab to Fab" weekends.
• Volunteer for an event that we host.
• Teach a class to kids, teens, or families.
• Offer in-kind donations to our organization.
• Share your own volunteering ideas!
Are you ready to get involved? Contact us at info@family-resources.org for details on volunteering your time or resources as an individual or organization.
Want more information about the volunteer work available to you? Keep reading for detailed explanations of what we need from our volunteers.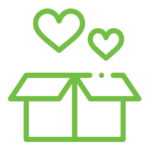 1. Donate Items to Our Shelters
We are always looking for items that we can use to stock our SafePlace2b youth homeless shelters.
Some of our most in-demand items include jackets, undergarments, gift cards, clothing, games, socks, shoes, and other items we can give to teens to make them more comfortable.
You can drop off items through our administrative office central intake location or contact us at info@family-resources.org for a list of the most in-demand supplies.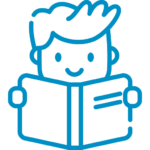 2. Organize Drives For Our After School Programs
If you want to get more people involved in supporting Family Resources, organize a drive to support our shelters and our after-school programs. Our resource centers always need games, crafting materials, toys, and gifts for kids and teens. We can help you come up with a drive idea that gets everyone excited.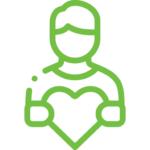 3. Host Fundraising Events In Your Community
Are you part of a local kickball group? Neighborhood association? Bowling league? Turn your hobbies into a force for good by hosting a fundraiser to support Family Resources! When everyone pulls together, you can be a force for good in your community.
This is also a great option for businesses looking to support local youth and family organizations.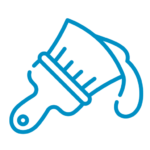 4. Participate in Our "Drab to Fab" Weekends
Another great group activity your business or organization can participate in is our "Drab to Fab" weekends at our shelters and community centers. This is a popular option for company give-back days and corporate volunteer opportunities. Grab your co-workers and spend the day landscaping, painting, and working on minor fixes that make our locations more comfortable for the youth that live there.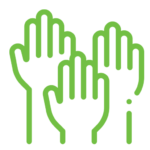 5. Volunteer at An Event
Sign up to volunteer at one of our fundraising and community outreach events. Our events would never get off the ground without the help of our volunteers, and any set of hands will be appreciated and put to work.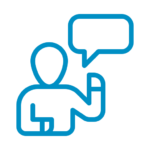 6. Teach a Class at One of Our Youth Centers
Do you have a special skill that kids would like? We have dozens of volunteer opportunities for people who are interested in teaching art classes, foreign languages, music, sports, and other skills that our youth might like.
You can volunteer a few times per year, or create a weekly course as long as our after-school programs are in session.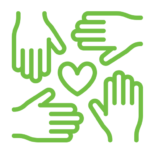 7. Offer In-Kind Donations
If you are a local business owner, consider donating items or services to help us raise funds at our next event. From photography to music lessons to accounting services, we welcome any donations from the community and appreciate your considering us for your charitable cause.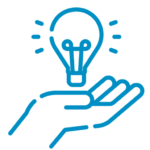 8. Tell Us Your Volunteering Ideas!
If there are volunteer opportunities on this list that we forgot, let us know! Share your ideas for how you want to help Family Resources and the families we serve. We can't wait to hear from you.
Contact us at info@family-resources.org to start working with Family Resources and to find volunteer opportunities that are a good fit for you and your organization.