Pinellas County- After School Youth Enrichment Program



Our Youth Enrichment Program is a fully-licensed after school and summer program for youth ages 6 – 14 in Pinellas County with a focus on positive youth development activities to promote self-efficacy and resiliency.
We offer an array of exciting personal and academic enrichment activities taught by experienced and trained professionals. Our goal is to improve academic success through hands-on educational activities that improve confidence in the classroom and connect academic lessons to real world principles.
Why should you choose to send your child to our Youth Enrichment Program? We offer:
Free

Pinellas County after-school programs

for kids and teens.

Free healthy snacks are served daily.
Free bus transportation from some local schools to the program is offered at both of our locations.
Send your child to a fun, positive after-school program where they can grow toward academic success and play with friends in a safe environment with positive role models.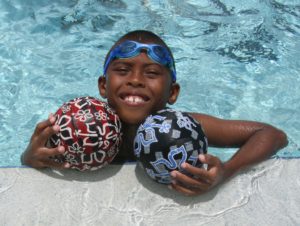 When Are These After School Programs Available?
The Youth Enrichment Program is open year-round.
Skyview location hours: School year 2pm-6pm, Summer 8am-5pm
Thomas "Jet" Jackson location hours: School Year 2:30pm-6:30pm, Summer 8am-5:30pm
This includes 10 weeks of summer programs, two weeks of winter programs, and one week of spring programs, as well as most days when school is closed.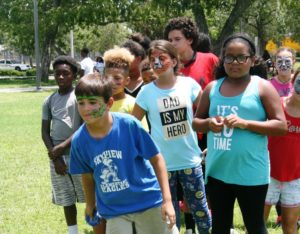 Thomas "Jet" Jackson Location
1000 28th St. South
St. Petersburg, 33712
Skyview Location
9010 54th Way
Pinellas Park, 33782
How Can You Sign Up?
Our free after-school programs fill up fast! Contact us today to learn more about our activities and ask about open spaces for your kids.
Call 727.323.6646 for availability in our Thomas "Jet" Jackson (St. Petersburg) location.
Call 727.545.6596 for availability in our Skyview (Pinellas Park) location.
If there are no available spaces, we will try to let you know when the programs open up, or when you can sign up for upcoming programs.
Check Out the Recent Upgrades at Our After School Program Locations
Family Resources offers some of the best Pinellas County after-school programs in the area! We are dedicated to helping kids and teens in our neighborhoods and we recently updated our space to create a welcoming environment. Check out some of the photos from our Thomas "Jet" Jackson location and our Skyview location below.
           134 youth attended our Youth Enrichment Programs last year. Your donations make this after-school program possible.